Board of Directors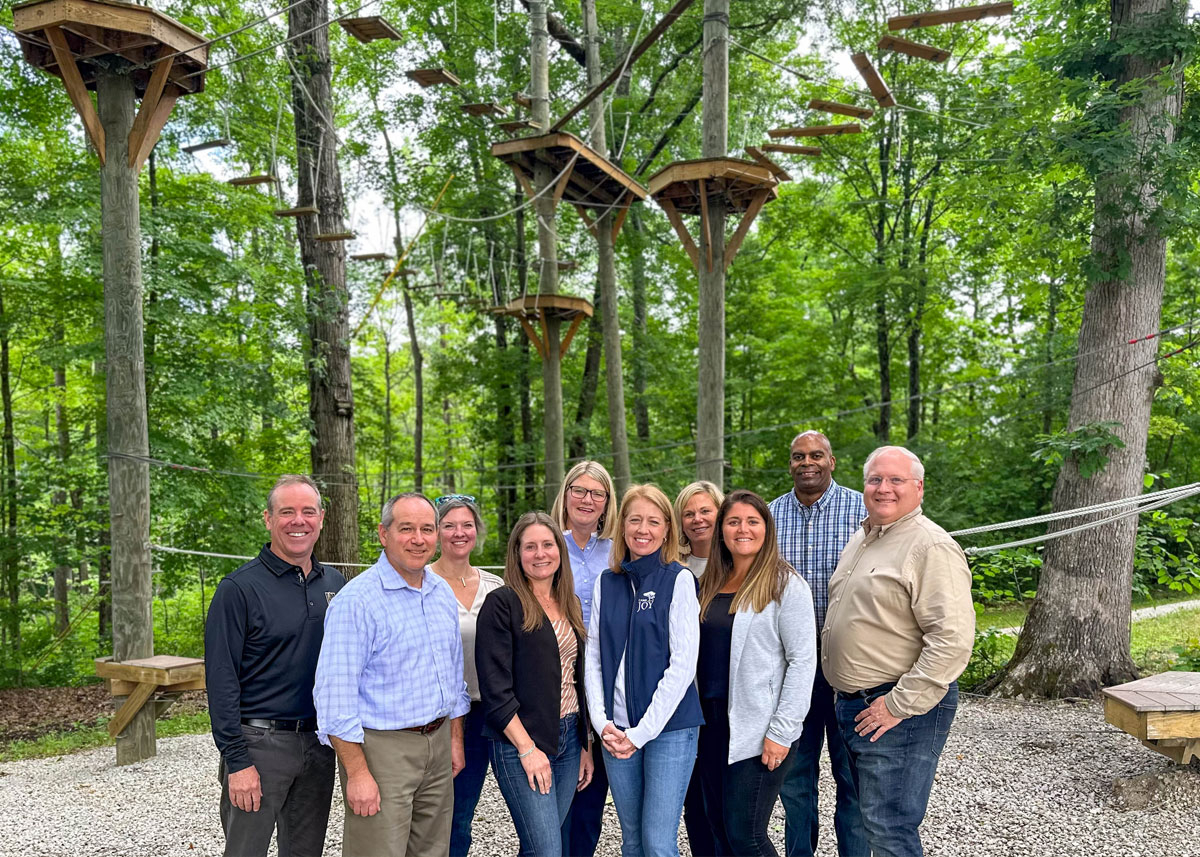 Executive Committee
Brian Lawlor (Chair) | 2019 -present
The E.W. Scripps Company, President of Scripps Sports
Kim Kaas (Vice-Chair) | 2020-2023
Cincinnati Children's Hospital, Vice President Operations – Population Health
Joe Roman (Treasurer) | 2019-present
Macy's Inc., Senior Director of Finance
Ron Beerman (Secretary) | 2015-present
altafiber, Chief Network Officer
Katie Johnson | 2020-present
EY, Partner
Susan Street Whaley (Past Chair) | 2015-present
The Procter & Gamble Company, Chief Legal Officer and Secretary
Board Members
Mary Eppstein | 2020-present
Fifth Third Bank, Vice President and Senior Private Banker
Jeff Fisher | 2022-present
PNC Bank, Senior Vice President & Managing Director
Ernie Hayes | 2019-present
Airborne Global Solutions, Human Resources Director
Cacki Jones | 2016-present
AAA Allied Group, Travel Agent
Diane Jordan | 2018-present
Thembi Speaks LLC Management Consulting Services, President/CEO
Bryan Lindholz | 2014-2023
GBI/RCF Group, Chief Operating Officer
Brett Meager | 2022-present
Paycor, Executive Vice President of Client Service, Success & Loyalty
Nick Rosian | 2022-present
Messer Construction, Operations Vice President
Nikki Williams | 2022-present
Hamilton County Community Action Agency, Chief of Staff, Vice President Community Relations
Camp Joy Committee (1937-1958)
Camp Joy was not incorporated until 1959. Previous to that date, the Camp Joy Committee through the St. Barnabus Episcopal Church and West Cincinnati Presbyterian Church provided oversight of the camp. This is a partial list of these volunteers that served on this committee.
The excitement of learning and growing at Camp Joy all begins with
our first connection with you.
We are excited to get the opportunity to meet you and show you camp! If it is easier, just give Tia a call at 513-478-9282