Student Leadership Programs
We believe leadership is something that can be learned. Camp Joy's Student Leadership Program for high school and college students fosters an environment where students develop and nurture the skills they will use to become future leaders in their schools, careers, and communities. Our facilitators will work with you to structure your trip around the best activities and experiences for your group's goals.
The Student Leadership Program offers 5 customizable programs centered around key skills for successful teams and leaders:
Camp Joy has worked with high schools in the region for the past 35 years offering unique and customized programs for students that build their leadership competency, strengthen the bonds of teams and student groups, as well as provide a beautiful natural space to have a retreat. Camp Joy's Student Leadership Programs differ from other providers in that our own team of professional educators delivers the curriculum. This allows teachers and coaches to observe their students in a new learning environment, and pay attention to student behaviors beyond those exhibited in a classroom setting.
Camp Joy's Student Leadership Programs Process
Talk with SLP program staff to identify desired program outcomes

SLP staff develop a customized experience to meet desired outcomes using a combination of classroom and outdoor experiential activities. Programs are fully customizable and can happen at Camp Joy or we can come to you.

Program delivered by SLP's team of professional educators. Programs include all meals, materials and overnight accommodations.

Follow-up: post-program phone call(s) to ensure client expectations were met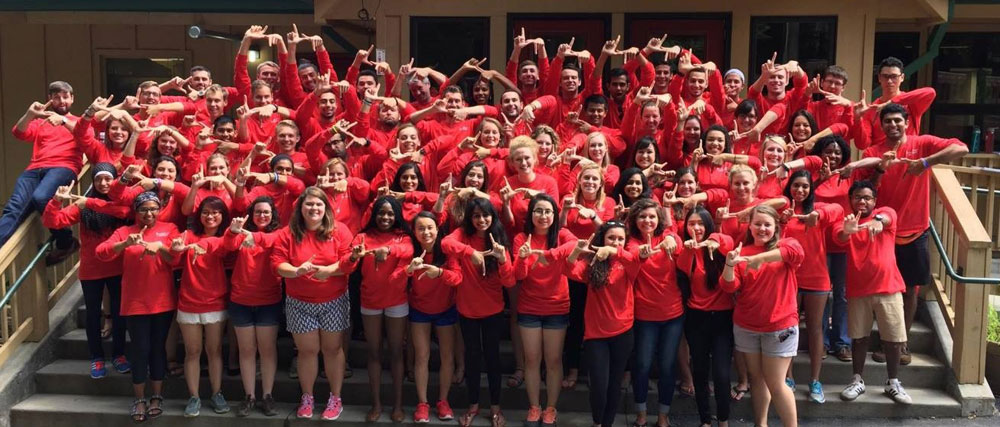 Client Feedback
"The Summit Country Day School and Camp Joy have both benefitted from years of collaborative work. The Summit has included Camp Joy experiences in a variety of our programs since 1991. The relationship has been a good one in many ways. The outdoor experiential education and leadership development programs that define Joy have been a strong compliment to our own efforts at providing our students the experiences meant to nurture their personal efforts to become their best selves.
The staff and leadership at Joy has willingly accommodated our needs and has successfully touched the purposes of our programs. I always remind Joy that they are in no way a singleton program for our community but rather they are very much a part of our bigger picture and share with us in the values of our character-based leadership curriculum."
– Laura Haas, Leadership & Student Activities Coordinator,
Summit Country Day School
The excitement of learning and growing at Camp Joy all begins with
our first connection with you.
We are excited to get the opportunity to meet you and show you camp! If it is easier, just give Tia a call at 513-478-9282.