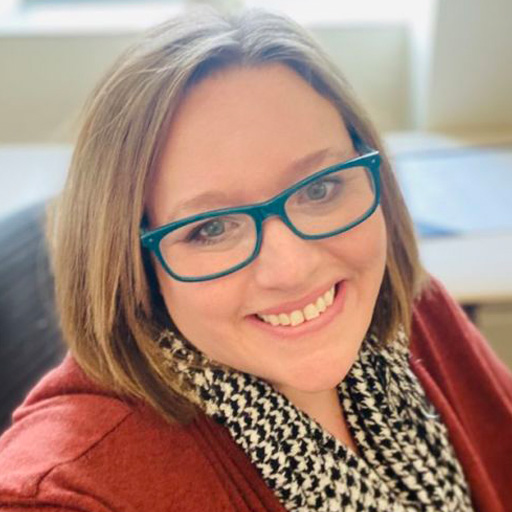 Stephanie Vorhees
Philanthropy Director
Stephanie joined Camp Joy in November 2021 after a chance encounter with a friend and past colleague when dropping off medical supplies to her son Caleb, while he was working as a Summer Camp Counselor. Stephanie credits her son's experience at Camp Joy as a literal game-changer for their family after he attended his first year at Diabetes Camp as a Camper several years ago. What were supposed the be the best years of his young life, turned out to be the most challenging, as he had a multitude of medical issues arise one after another. Camp Joy became his haven, and the fond memories and hopes of next summer were often what kept him pushing through. As he grew up, he transitioned from being a camper into the roles of Counselor-in-Training, and then Counselor.
Through the years, Stephanie grew to appreciate the positive impact that Camp Joy had on her young son, so when an opportunity arose to pair her skills and expertise with an organization she'd grown so grateful for, she jumped at the opportunity to serve the mission.
Stephanie has over 20 year of experience in business leadership with a strong emphasis in strategic business development, sales and marketing in both the for-profit and nonprofit sectors combined. She joined the nonprofit sector in 2013 after a long career in real estate and bank-owned real estate, as she simply desired for her work to carry greater meaning- and she's never looked back.
Most recently Stephanie served as the Director of Transformational Giving at United Way of Greater Cincinnati, the Director of Development at the Center for Addiction Treatment prior to that, and as Managing Development Advisor at Disabled American Veterans National Headquarters prior to that.
Stephanie is passionate about the world of philanthropy, and aligning opportunities and needs to serve those in the community whose needs can only be met by the work carried out in the nonprofit sector. She is a champion of professional development, team building, and loves collaborating with investors inside and outside the organization on how to make the greatest impact.
Stephanie values human dignity and equal opportunity above all. Stephanie is the mother of 3 biological boys, but over the course of her 22 year marriage, she and her husband have opened their doors and their hearts to nearly a dozen young people facing various hardships and obstacles. It's been through these lessons and experiences that Stephanie understands and appreciates the need for there to be a Camp Joy where kids of all walks of life can experience the wonders of nature; have a safe place to just be a kid and leave their worries behind; and realize their true potential from within.
Epic Johnson
Philanthropy Manager
Epic Johnson- Philanthropy Manager, started Camp Joy in January 2023. Epic comes to camp with 8 years of National nonprofit experience, with 5 years of focus in Corporate Relations and Special Events. Epic will continue to build Camp Joy's corporate portfolio and plan/execute Camp Joy's annual fundraising events that provide crucial funds in support of the Camp Joy mission. One of Epic's biggest strengths is relationship building and she is looking forward to continuing to build strong relationships with our amazing community. Epic has 2 boys that she loves making memories with which drives her passion of being able to provide the unforgettable experiences to the children, and adults, that Camp Joy serves.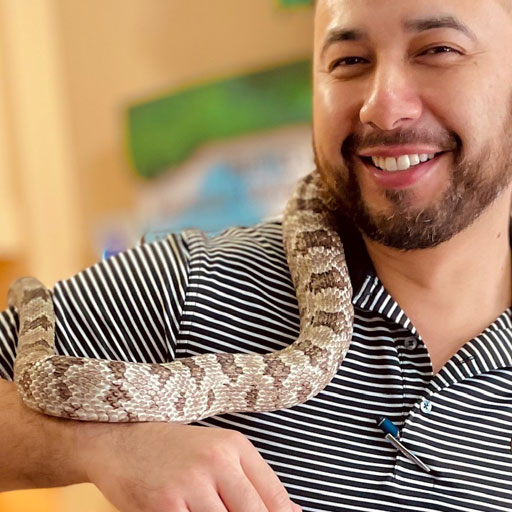 Moy Romero
Philanthropy Communications Manager
Moy Romero is a seasoned marketing professional with a passion for visually telling stories. As the Philanthropy Communications Manager at Camp Joy, he uses his keen eye for detail and artistic flair to blend creativity and marketing strategies which enables him to create powerful and compelling narratives that best showcases Camp Joy's mission.
Born in one country, raised in another, and having lived in three different U.S. states, Moises has developed a unique perspective on life and culture. He has also traveled to 11 countries, immersing himself in different cultures and making numerous connections along the way.
When he's not working, Moises enjoys listening to music, meditating, camping, having bonfires with friends and family, and staying active through exercise. He believes that perception and decisive action are the keys to self-growth and moving through life's challenges.
Moises is committed to making a positive impact in the world and helping Camp Joy achieve its mission of helping people grow and succeed through life-long experience-based learning.
The excitement of learning and growing at Camp Joy all begins with
our first connection with you.
We are excited to get the opportunity to meet you and show you camp! If it is easier, just give Tia a call at 513-478-9282