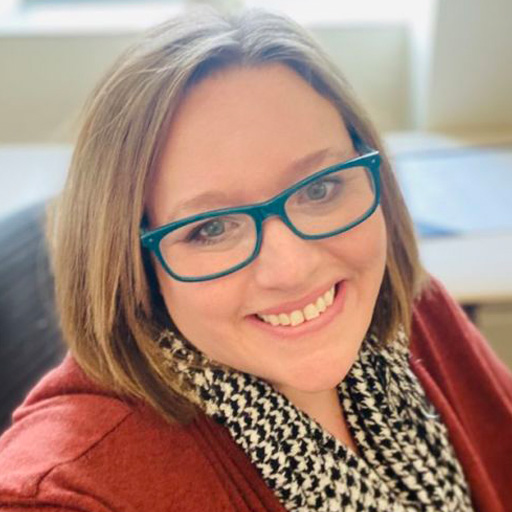 Stephanie Vorhees
Philanthropy Director
Stephanie joined Camp Joy in November 2021 after a chance encounter with a friend and past colleague when dropping off medical supplies to her son Caleb, while he was working as a Summer Camp Counselor. Stephanie credits her son's experience at Camp Joy as a literal game-changer for their family after he attended his first year at Diabetes Camp as a Camper several years ago. What were supposed the be the best years of his young life, turned out to be the most challenging, as he had a multitude of medical issues arise one after another. Camp Joy became his haven, and the fond memories and hopes of next summer were often what kept him pushing through. As he grew up, he transitioned from being a camper into the roles of Counselor-in-Training, and then Counselor.
Through the years, Stephanie grew to appreciate the positive impact that Camp Joy had on her young son, so when an opportunity arose to pair her skills and expertise with an organization she'd grown so grateful for, she jumped at the opportunity to serve the mission.
Stephanie has over 20 year of experience in business leadership with a strong emphasis in strategic business development, sales and marketing in both the for-profit and nonprofit sectors combined. She joined the nonprofit sector in 2013 after a long career in real estate and bank-owned real estate, as she simply desired for her work to carry greater meaning- and she's never looked back.
Most recently Stephanie served as the Director of Transformational Giving at United Way of Greater Cincinnati, the Director of Development at the Center for Addiction Treatment prior to that, and as Managing Development Advisor at Disabled American Veterans National Headquarters prior to that.
Stephanie is passionate about the world of philanthropy, and aligning opportunities and needs to serve those in the community whose needs can only be met by the work carried out in the nonprofit sector. She is a champion of professional development, team building, and loves collaborating with investors inside and outside the organization on how to make the greatest impact.
Stephanie values human dignity and equal opportunity above all. Stephanie is the mother of 3 biological boys, but over the course of her 22 year marriage, she and her husband have opened their doors and their hearts to nearly a dozen young people facing various hardships and obstacles. It's been through these lessons and experiences that Stephanie understands and appreciates the need for there to be a Camp Joy where kids of all walks of life can experience the wonders of nature; have a safe place to just be a kid and leave their worries behind; and realize their true potential from within.
Nancy Herzog
Senior Philanthropy Officer
Nancy Herzog is the Senior Philanthropy officer with a decade of philanthropy and business development experience.  She holds a B.S. in Psychology from Mount Saint Joseph University and a M.Ed from the University of Dayton.  For Nancy, developing strong relationships is the foundation of everything she does both professionally and personally.   She is mission driven and is passionate about the work at Camp Joy.
Nancy is a Cincinnati native and enjoys spending time with her family, traveling, working out, hiking, and attending musicals.
Rebecca Peltier
Philanthropy Manager
Rebecca believes that life is made infinitely more full by living it in service to others and has been fortunate to bring that passion to her career in philanthropy and the nonprofit world. 
Joining Camp Joy as Philanthropy Manager, Rebecca brings over 10 years of philanthropy experience to this position. Most recently Rebecca served as Manager of Grants & Strategy at United Way of Greater Cincinnati, the Manager of Annual and Online Giving and Board Liaison at Educando, Development Associate and Grant Writer at Dynamic Catholic, and as Match Support Team Lead for Big Brothers, Big Sisters of Butler County. 
Rebecca, her husband, and three children are dedicated to striving to be a force for good by embracing values so clearly alive in every part of Camp Joy: 
• Honoring the dignity of every person
• Doing the next right thing
• Being of service
The excitement of learning and growing at Camp Joy all begins with
our first connection with you.
We are excited to get the opportunity to meet you and show you camp! If it is easier, just give Tia a call at 513-478-9282