Rachel A. Hutzel Observatory at Camp Joy
Stargazing doesn't have to be out of this world. It's right here at Camp Joy.
In order "to help people grow and succeed" Camp Joy has partnered with the Warren County Astronomical Society and the Area Progress Council of Warren County to give both kids and adults the opportunity to see FAR beyond their own neighborhood. Built by the students of the Warren County Career Center, the observatory was dedicated on October 3, 2014.
The state-of the-art facility features a retractable roof, an outdoor education plaza, a warm room so the facility can be used year round and a huge refracting telescope donated by Jeff Blazey. Camp Joy's Outdoor Education and Camp programs have utilized the facility to explore the wonders of the universe and enhance their knowledge of STEM to create an educational, hands-on experience for all ages that is truly "out of this world".
Students from the Warren County Career Center helped construct the observatory.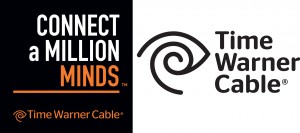 Thank you to Time Warner Cable for sponsoring the first year of Camp Joy's Astronomy program! Contact Stephanie to learn how you can be a sponsor too.
The excitement of learning and growing at Camp Joy all begins with
our first connection with you.
We are excited to get the opportunity to meet you and show you camp! If it is easier, just give Tia a call at 513-478-9282